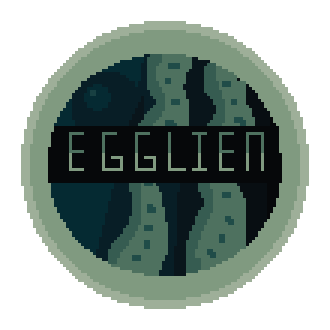 Egglien (JAM VERSION)
MENU CONTROLS: ARROWKEYS+Z (CAN BE REMAPPED)

CONTROLLER RECCOMENDED
REMAP KEYBOARD IN OPTIONS
Welcome to EGGLIEN!
This platformer and shmup combo will keep you on your feet through 8 levels adventuring through different planets our mother will find herself in, with features like keyboard remapping playing comfortably has never been easier. With simple 3 button controls it makes the combat simple enough to grasp but hard to master.
8 Emeralds have been scattered on the planets, see if you can collect them all for an extra challenge!

CREDITS

Game (Mostly) made by yours truly.
Thanks to friend IanTheBee for testing.
Font by SomePX
BG planets by Helianthus games (I ran out of time sorry!)
Menu template provided by friend Jayextee (Jay x trent)
SOCIALS

Youtube: (3) Spacespy - YouTube (Devlog soon!)
Twitter: (1) Spacespy // Working on Clocked Out! (@spacespy_tv) / Twitter
Boop. Thanks for playing.

Install instructions
Here's the Desktop build in case you wanted this on there. You get the perk of being able to actually use the "Exit" button to well, actually close the darn thing.