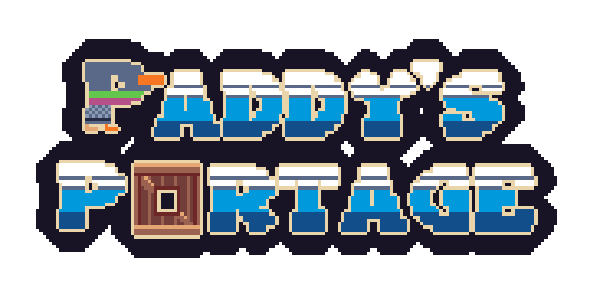 Paddy's Portage
Paddy's got a VERY special package to deliver, only problem being the location is in a robotic city! Help him sneak through with the help of his trusty crate and see what's inside!
Made in 72Hrs for LD53, by three dudes.
Programming - Alfie "Spacespy" Wilkinson
Most Art - IanTheBee
Music - Jaxcheese
Title Graphic - Ghostbit
SFX - Freesound (My beloved)
Controls
Dpad/Analogue or Arrows/WASD to move
Space/Z/W/Up or X/A to jump and glide
X/Control or Square/X to grab/throw
C/Shift or Circle/B to Scope out the level
R to restart
Thanks for playing! More fixes coming out when I'm recovered.
Comments
Log in with itch.io to leave a comment.
i love it, such a cool style and vibey music

The idea of the game is very nice, the designs look great. cool!