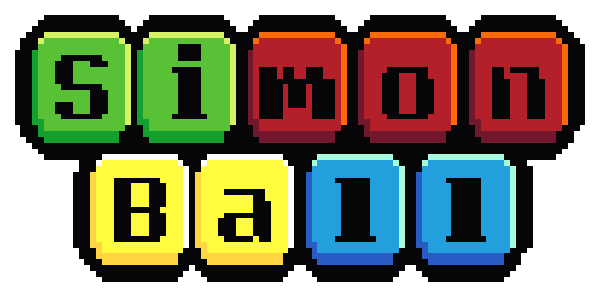 Simon Ball
WELCOME TO SIMON BALL, THE COLOUR SORTING BAT AND BALL MAYHEM PEOPLE OF THE UNDERGROUND HAVE COME TO LOVE!
Simple premise, a lot to master, in Simon Ball you control the colour master, deemed one of the best at the sport, impress the crowds watching throughout the world as you have to quickly sort the balls into their respective goals, precisely use your bat to aim and fire, keep doing it at a rapid pace and you'll get huge multipliers getting you an impressive score. Make sure not to overload!
PUT YOUR SCORE BELOW IN THE DESCRIPTION OR ON THE JAM PAGE, WINNER WITH BEST SCORE WILL RECIEVE MY GAME EGGLIEN FOR PLATFORM OF THEIR CHOICE.

Controls
Gamepad - Analogue sticks to move around and control the bat, use any shoulder button to swing. (Unless you're vim, he loathes that)
Keyboard - WASD to move, mouse and left click to move the bat and swing it.
Credits
Spacespy - Video Game guy
Ghostbit - Title art
Freesound - Audio assets later tweaked for use with the game.
Thanks for playing
Alfie/Space || EGGLIEN ON CONSOLES 👽🎮 (@spacespy_tv) / Twitter

Download
Click download now to get access to the following files:
GDKO_Round5-Win64.zip
116 MB
Comments
Log in with itch.io to leave a comment.
great job! score of 16! I'll be back to get that higher!