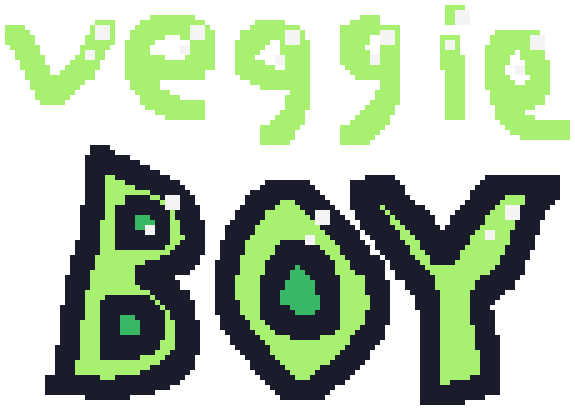 Veggie Boy Vs Meat Man
Battle for veggie justice and beat some meat in this bossfight created for GDKO round 3.

Prove your worth and get the near impossible S rank, be warned, this game's harder than you may think. (Message me at Spacespy#3129 on discord and claim your prize)

Controls:
WASD or Arrow keys to move + Jump (Space as a optional jump key)
Directional pad or Analogue stick for move + Jump (A/X as a optional jump button)


Info:
For this round I decided to revisit Veggie boy and finally turn it into a little game, it's not perfect though I'm pretty proud of this lil boss, one of the most complex things I've done for sure, even if it doesn't seem that way.


Credits:

Spacespy - Spacespy // Egglien announcement soon??? (@spacespy_tv) / Twitter

Clone - I borrowed his music pack, which you can find here -> The "GIGA-PACK" Sounds by clonethirteen (itch.io)

Thanks to the xanderwood discord for all the support.